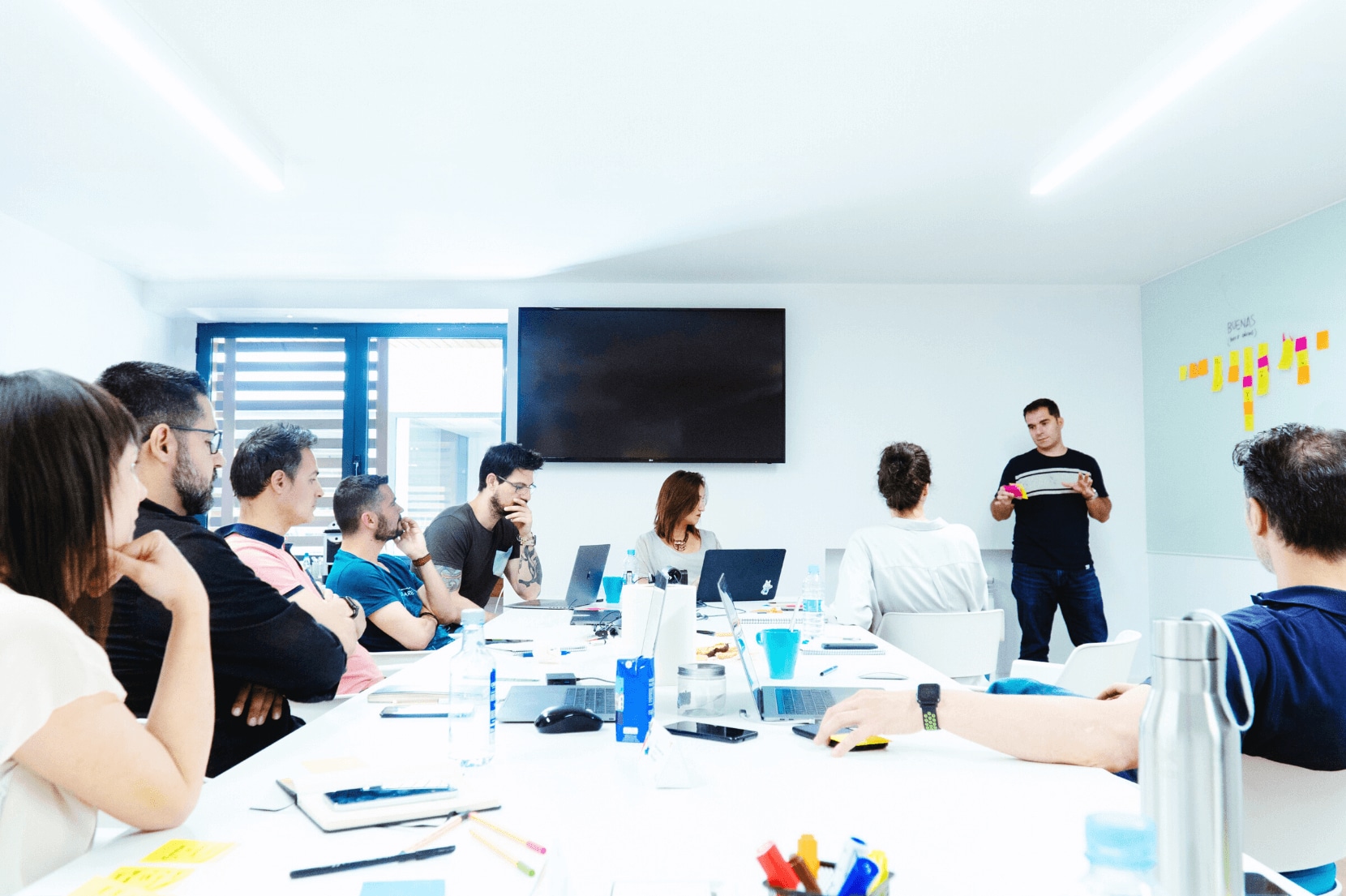 UX? What do I need it for?
UX services are increasingly in demand but there are still many companies that are not aware of the great value that this discipline can bring to their products.

First of all, what is UX?
User Experience is creating remarkable experiences for users. UX design is about having a complete understanding of the user. It is necessary to bring the user to the center of the situation, understand him, and above all know what he does and how he does it.
"To design an easy-to-use interface, pay attention to what users do, not what they say". Jacob Nielsen
To create a good design it is necessary to understand the user's needs to satisfy them simply and clearly. It is much more than 'pretty design' or mere usability. It is about strategy and interaction.
We could say that a product is well designed when the user is not aware of its design, that is when the design goes beyond aesthetics and is present discreetly and respectfully, helping without hindering the experience.
What can a UX team offer you?
"It's not only how it looks, it's how it works". Steve Jobs
A UX team investigates user behaviour, analyses their responses, and looks for experiences that improve usability and conversion. Projects are focused on the end-user, and they can handle the entire process from start to finish, from researching needs or detecting functionality issues, to designing and implementing a product.
User Experience Design Process
The design process is iterative which helps to continually improve the product. In the process, it goes through different stages repeatedly while evaluating the designs.
Each stage involves relevant stakeholders of the organization participating in the process to make the products efficient and well structured.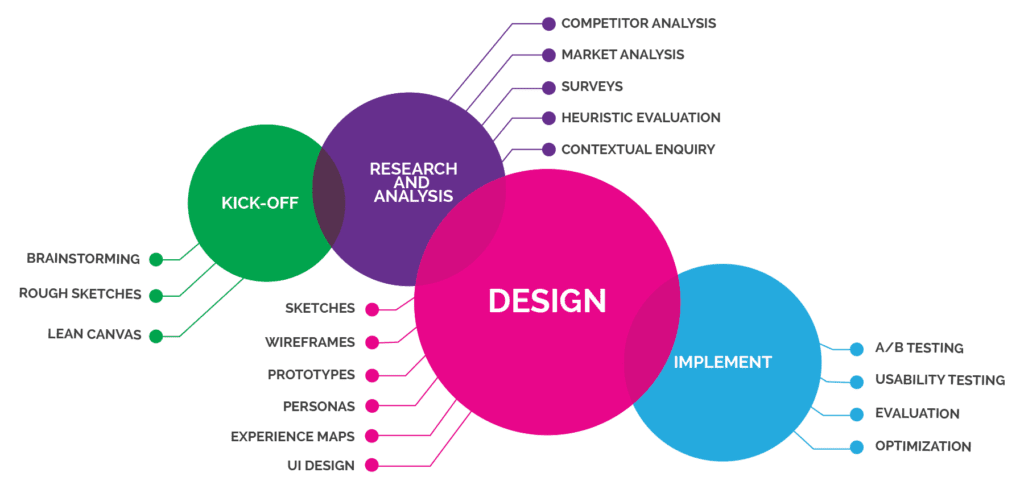 UX Design Process
Kick-Off. Every design process should start with a kick-off, one of the objectives of that meeting is to define the scope and objectives of the project, as well as its main limitations.
Research and Analysis. At this stage, the competitors and the market are analyzed. Through different techniques, information is collected to help understand the needs of users to provide solutions to their problems.
Design. In the design phase we generate ideas with all the information previously collected. We create sketches, wireframes (low design),
and we can propose the interactivity and visual layer of the product.
Implement. At this stage we implement functionalities, build the experience, and carry out tests with users to validate the design. We identified improvements to iterate.
Reasons to invest in a good UX
The benefits of investing in UX design are sometimes difficult to quantify and require time before they become visible. User-centered design can identify user needs from the kick-off. This process can define the scope of a project and set clear and achievable goals.
As shown in this video, Susan Weinschenk discovered that organizations lose $ 150 billion a year because they have to abandon projects that do not meet the necessary requirements.
The ROI of UX
What does UI have to do with it?
UI is a part of the work process within the user experience. It is the phase in which it is decided how a user interface should be displayed. All the phases must be fed with the information that is collected so that the product is consistent and the user's mental effort is minimised when using the system.

For some customers, when they see the transformation of the wireframe to the visual layer in high fidelity, they experience it as if it were magic and that's when they feel that their product is alive.
Conclusion
Technology moves extremely fast. Improving the User Experience will help you to take advantage of it.