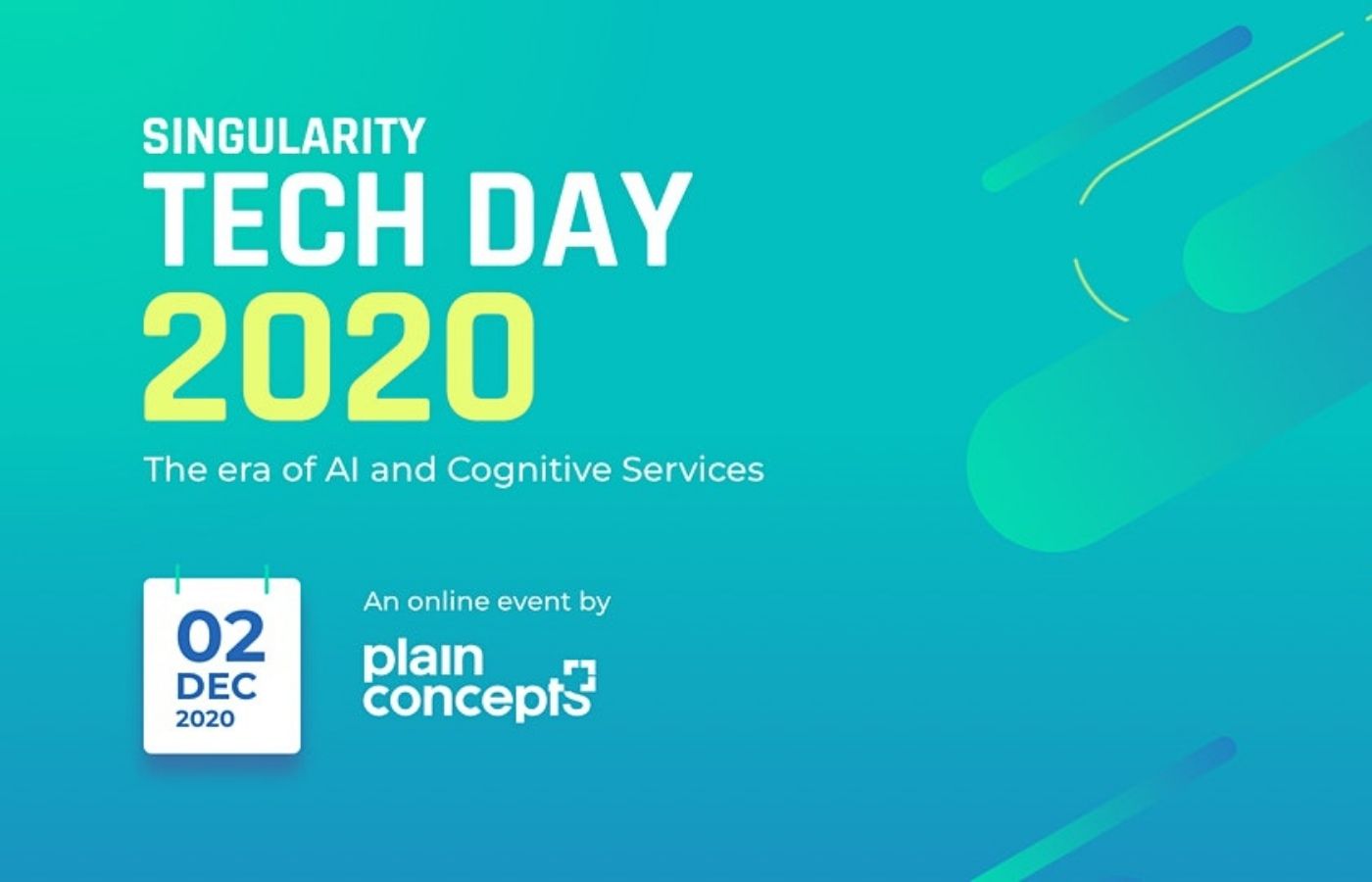 Singularity Tech Day is here!
IA Online Tech Conference
The second edition of the Singularity Tech Day organized by Plain Concepts will take place on the 2nd of December in a 100% online format.
The Singularity Tech Day is a day of innovation and learning focused on presenting the latest technological innovations in Artificial Intelligence. During the day we will analyze different solutions based on this technology and its adoption in the business world.
Do you want to discover the latest advances in Artificial Intelligence and its applications in the current business scenario?
Why should you attend?
3 tracks (2 in English)
+10 companies
+20 speakers
+15 tech and business sessions
Here are some of our first confirmed speakers…
TAnd more information and speakers coming soon! ? Stay tuned through this post or Twitter.
2019 Video Summary
Get your ticket and make a difference
In this edition, we wanted to focus on sharing knowledge with the community and facilitating access to the talks, while at the same time helping those most affected in these difficult times.
For this reason, the registration to the event is completely free. However, at the time of registration, you have the option to do so by donating an amount of your choice which will go entirely to the organization's World Central Kitchen.
The work of the World Central Kitchen
Founded by celebrity chef José Andrés, World Central Kitchen (WCK) is a non-profit organization that uses the power of food to strengthen communities in times of crisis.
To help combat the COVID-19 crisis, World Central Kitchen is working to activate thousands of restaurants and kitchens around the world to fight hunger while combating the economic crisis: paying local restaurants to cook for the most vulnerable communities, thus keeping restaurants open and employees with a job.
In Spain, they launched the #ChefsForSpain, in which local chefs who have had to close their restaurants due to the pandemic are working to provide food to the most affected cities, neighborhoods, and communities.
FAQs
How will the event take place?
The event will take place 100% online. On the day of the event, you will receive the links to access the sessions on your email. You just need a good internet connection and that's it!
In which language will the event take place?
The event will take place mainly in English, with two tracks in that language, one business and one technical, although we will have an exclusive track in Spanish with technical and business talks.
How can I contact the event organizer if I have any questions?
If you have any other questions about the event, please contact us at singularity@plainconcepts.com.