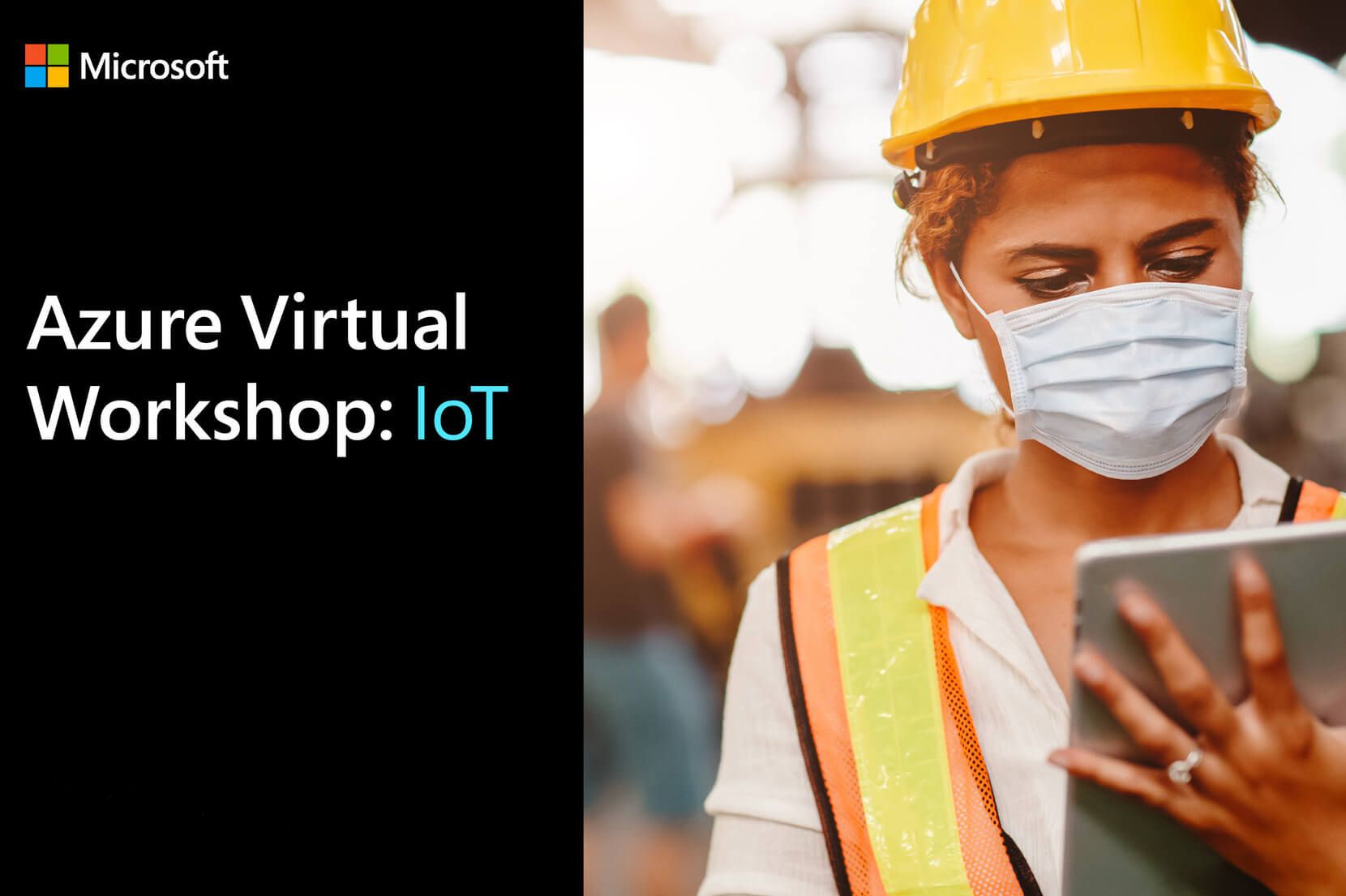 Azure Virtual Workshops: Internet of Things (IoT)
Develop robust IoT solutions on an open and scalable platform. Free Workshop!
In our desire to share our passion for technology, we have joined Microsoft to offer you the new "Azure Virtual Workshop: Internet of Things".
The workshop, as its name indicates, will focus on the IoT theme and will be held in different countries and dates, so you have no excuse to miss it. But what is the IoT?
IoT solutions are adopted by companies across a variety of industries as the intelligent edge continues to grow. The Azure Virtual Workshop: Internet of Things (IoT) provides an exclusive opportunity to learn more about Azure IoT Hub, Azure Sphere, Azure IoT Edge & more. You will be able to gain insights to streamline operations and save money. Get a high-level, hands-on introduction to Azure products.
During this training event, you will:
Explore around edge-to-cloud security best practices, how IoT solutions can support sustainability commitments, and scaling IoT.
Explore opportunities to integrate existing systems with enhanced data, AI, and analytics solutions for IoT.
Join hands-on labs on what it takes for an IoT solution to be secure, scalable, and intelligent.
Use cases illustrating how Azure IoT products—IoT Hub, IoT Edge, Time Series Insights—can help deliver control, speed, and flexibility.
Agenda
State of IoT: Market Signals Report  – This session will include key insights and trends from Microsoft's comprehensive 2020 IoT Signals Report.
IoT Made Real​ – Learn about how we did it and explore this real-world example of Azure IoT in action.​
Getting Started With Azure IoT Services – We will explore some of the features offered with Azure IoT Central, as well as the ways they can enhance your IoT solution. ​
Data Processing and Analysis in IoT -Learn more about how to use these products to gain insights into your IoT solution.​
Machine Learning in IoT and Real-Time Monitoring using Power BI​ – Discover the ways Azure IoT Central brings ML and AI to your IoT solutions, and how you can use it to improve your operations. Discover some of the ways Azure IoT Central and Microsoft Power BI make it easy to connect applications, analyze information and secure data. ​
Getting Connected to the Intelligent Edge – Explore how these products can be an easy way to access to a growing set of connected devices and discover how it can help you make your business more efficient and profitable. ​
Securing your IoT Solution – Learn about the seven properties of highly secure devices, tips forethinking the security of any IoT solution, and introductions to the security features of Azure IoT Central and Azure Sphere.
SPOTS ARE FREE… but also limited, so register now!